Logitech Rally UHD 4K Conference Camera System
Part #: LOG960001217 | Mfg #: 960-001217
Logitech Rally UHD 4K Conference Camera System with Speaker and Mic Pod Set
Logitech Rally delivers studio-quality video, unmatched voice clarity, and RightSense automation for better meetings with video conferencing applications that work with USB devices, including Google Hangouts Meet, Microsoft Skype for Business, Microsoft Teams, and Zoom. With modular audio, thoughtful cable management and premium finishes, Rally integrates beautifully into medium and larger rooms.
STUDIO QUALITY VIDEO
With an Ultra-HD imaging system, Rally delivers brilliantly sharp video, outstanding color, and exceptional optical accuracy at resolutions up to 4K. Logitech RightLight technology optimizes light balance to emphasize faces and render natural-looking skin tones, even in dim or backlit conditions.
ADVANCED MODULAR AUDIO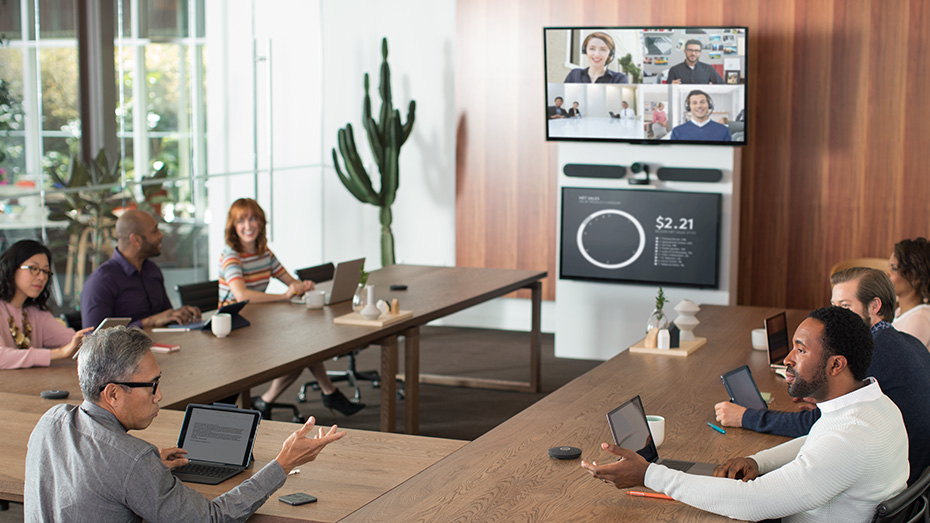 Crystal-clear audio is essential for world-class video conferencing, and Rally excels in delivering sound that's natural, crisp, and highly intelligible. Logitech RightSound enhances voice clarity by suppressing background noise, auto-leveling voices, and focusing on active speakers. An exquisitely sensitive mic pod ensures that up to 6 team members can be clearly heard while the stand-alone speaker fills the room with rich, true-to-life sound. Easily add another speaker and more mic pods for greater audio coverage in larger rooms.
SLEEK INDUSTRIAL DESIGN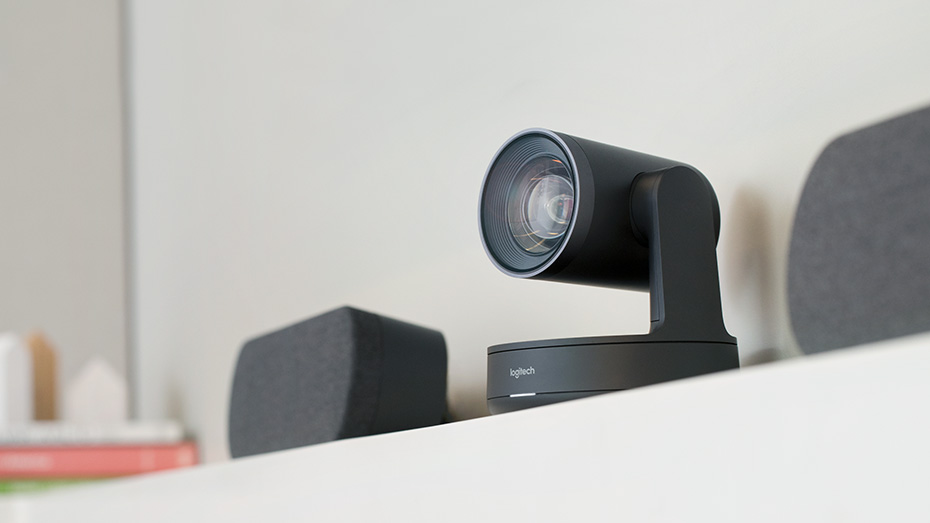 Every component in the Rally system features premium industrial design suitable for any professional setting. Even as Rally helps everyone look and sound great during video meetings, each part of the system looks great in its own right. The premium PTZ camera at the core of the system is elegantly finished in matte black with slate gray metal trim, complemented by sleekly designed audio components and accessories that look great in any room.
ENHANCED USER EXPERIENCE
Logitech RightSense is a suite of technologies built into Rally that automate a better user experience. RightSight perfectly auto-frames participants no matter their distance from the lens. RightLight prioritizes faces over environment to render natural-looking skin tones while RightSound enhances vocal clarity by suppressing background noise, auto-leveling voices, and focusing on active speakers to support better meetings —automatically!
SMART CABLING AND CONTENT SHARING
With a Display Hub and Table Hub to keep cables neat and organized, Rally components and the meeting computer remain securely out of sight. Connected by a single CAT6 cable, both hubs feature a full complement of connections so you can locate the meeting computer near the display or at the table. An HDMI input on the Table Hub eliminates the need for extra-cost cable extenders and makes wired content sharing easy.
Call the Audio Video experts at 1-888-881-0812 for more information.
Download the manufacturer spec sheet for the Logitech Rally UHD 4K Conference Camera System.